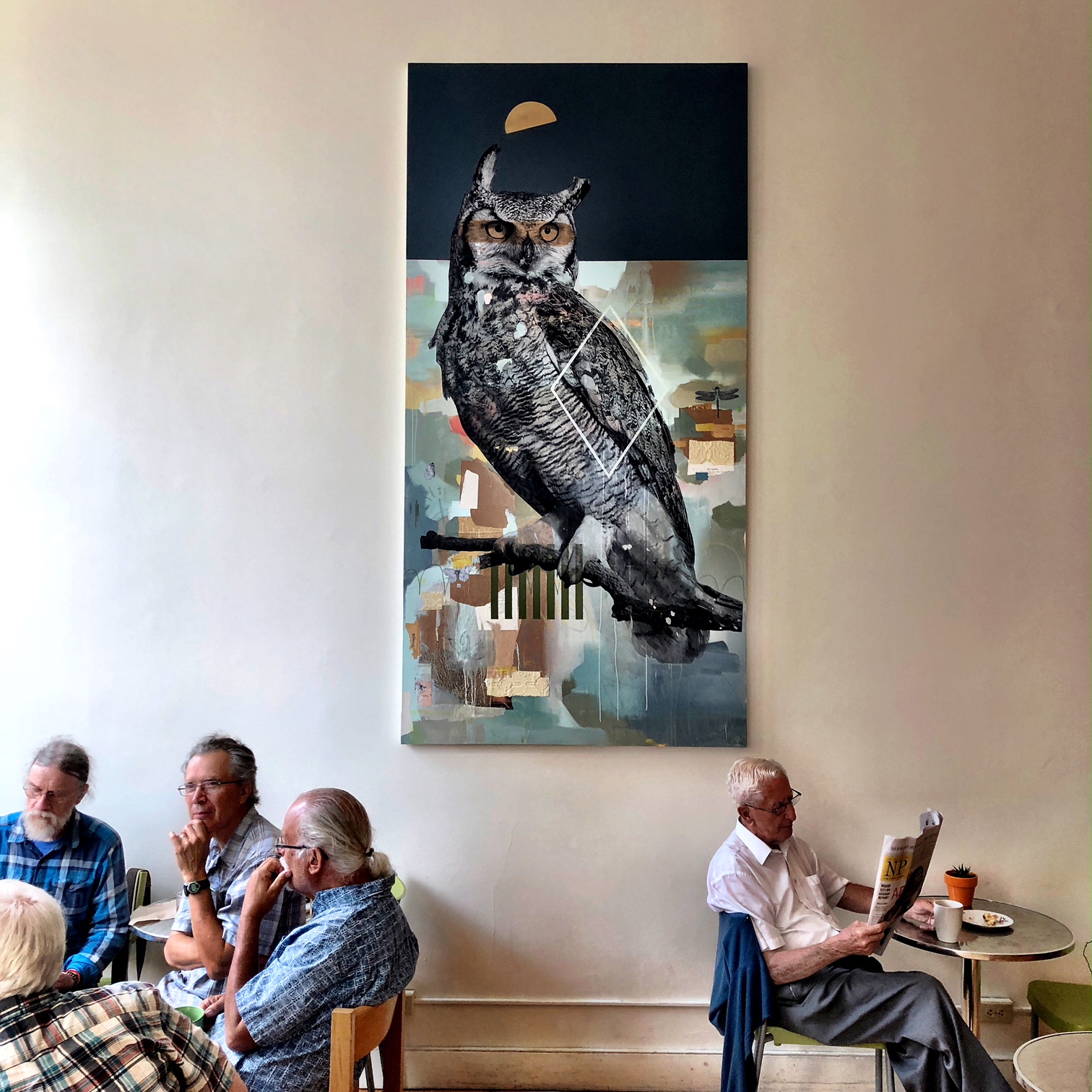 North Market Cafe boasts an open, bright space with a relaxed atmosphere perfect for catching up with friends, business meetings and family outings. We offer a focused food and beverage menu that changes with the seasons and we use as much locally sourced ingredients as possible.
The cafe also hosts a retail section where we provide prepared meals, frozen foods and home made goods such as preserves and pastas. Join us in the shop or simply take us home with you.
Please see our menu below.
Please note that our menu changes on a regular basis, sometimes in the middle of the day. We do our best to update our website as quickly as possible but the menu may not be exactly the same when you arrive.
SCONE
Roasted Tomato + Basil + Monterey Jack
CAKE / PIE
Apple Pie Layer Cake
SQUARE
Peanut Butter + Oat | Blueberry Bar
SHORTBREAD
Spruce Tip + Vanilla
ENERGY BITES
Chocolate + Coconut
DAILY FEATURE
Cod Cakes w Mexican Slaw + House Salsa + Chips
SOUP
Carrot + Ginger Soup
BREAKFAST TACO
Corn Tortilla + Baked Egg + Bacon + BBQ + Cabbage + Scallion + Monterey Jack + LIme Cream
TOASTED TOMATO SAMMIE
Local Tomato + Organic Greens + St. Alberts Old Cheddar + Wild Leek Mayo on House Toast | ** Fried Egg Optional **
TURKISH EGGS
Hummus + Labneh + Chili Oil + Parsley Pesto + Poached Eggs + Seeds + House Sourdough
TOAST
Pinto Bean Puree w/ Cherry Tomato + Feta + Corn Puree + Kale + Chiles + Poached Egg
SALAD
Whipped Goat's Cheese w/ Kale + Roasted Beet + Nuts + Pickled Onion + Maple Dijon Vinaigrette
PAKORAS
Parsley + Cucumber Cream + Squash Relish + Radish + Sprouts
SMOKED MEAT SAMMIE
w/ Swiss + French Onion Mayo + Tomato Jam + Beet Greens
CHICKEN CAESAR SALAD WRAP
w/ Bacon + Black Olive + Cheddar
TUNA SALAD SAMMIE
w/ Celery + Scallion + Dill
VEGGIE SAMMIE
w/ Herbed White Bean Puree + Roasted Veg + Pesto Slaw + Apple Chutney
SMOKED TURKEY SAMMIE
Smoked Cheddar + Parsley Mayo + Corn Relish
CURRIED EGG SALAD SAMMIE
w/ Garlic Scape + Radish
DEVILLED EGGS (2pc)
Daily Creation
BREAD + BUTTER
House Sourdough + Whipped Sage Butter
• Chevre + Fig Chutney + Duck Prosciutto
BITES
• Lamb Kofta w Apple Chutney • Spicy Chickpeas
• Chevre + Fig Chutney + Duck Prosciutto
ROASTED PUMPKIN + SQUASH
Toasted Seeds + Garam Masala + Tahini + Crispy Tropea
SHRIMP CAKES
Black Eyed Peas + Tomato Salad + Scallion + Celery +Avocado Cream
CAPRESE
Fried Green Tomato + Bocconcini + Basil Pesto + Balsamic
GRILLED EGGPLANT + TOMATO
Caramelized Onion + Polenta + EVOO + Fennel + Parmesan
PORK BELLY
5-Spice + Lentil Dhal + Poached Egg + Chili Oil
DESSERT
Olive Oil + Hazelnut Cake w Poached Pear + Cinnamon Basil Ice Cream
CALL 613-256-2676 TO RESERVE
$

8 /

$

36
Cabernet Sauvignon, Echeverria, Molina, Chile, 2017 |
$

10 /

$

46
Pinotage Malbec, Bruce Jack, Western Cape, South Africa, 2018 |
$

10 /

$

46
'Basa', Verdejo, Telmo Rodriguez, Rueda, Spain, 2016 |
$

12 /

$

54
Chardonnay, Bachelder, 'Mineralite', VQA, Niagara Peninsula, 2017 |
$

11 /

$

50
'Pungirosa', Rivera, Bombino Nero, Puglia, Italy, 2018 |
$

10 /

$

46
Cava, Giro Ribot, Brut Reserva, Spain |
Between The Rows, Saison, 5.8% | $8.5
CROOKED MILE
Between The Rows, Saison, 5.8% | $8.5
Dos Jefes, Grapefruit Vanilla IPA, 7% | $8.5
STALWART
Dos Jefes, Grapefruit Vanilla IPA, 7% | $8.5
Amber Ale, 5% | Blueberry Wheat, 5% | $7
ASHTON BREWING COMPANY
Amber Ale, 5% | Blueberry Wheat, 5% | $7
Janky IPA, 6% | Yeasayer Lagerbier, 4.8% | $8
MATRON FINE BEER
Janky IPA, 6% | Yeasayer Lagerbier, 4.8% | $8
Hazy State DDH IPA, 4.1% | $8 | Guava Gose, 4.9% | $7.5
COLLECTIVE ARTS
Hazy State DDH IPA, 4.1% | $8 | Guava Gose, 4.9% | $7.5
Naughty Neighbour, APA, 4.9% | Lost In Orbit, Session IPA, 4.5% | Cheeky Bastard, Stout, 4.5% | $8 | Raspberry Uber, Sour Beer, 4% | $9.5
NICKEL BROOK
Naughty Neighbour, APA, 4.9% | Lost In Orbit, Session IPA, 4.5% | Cheeky Bastard, Stout, 4.5% | $8 | Raspberry Uber, Sour Beer, 4% | $9.5
Lager, 5% | $8
ORIGINAL LOCAL LAGER
Lager, 5% | $8
Roger That, Extra Pale Ale, 4.3% | Bangkok Crosswalk, New England Pale Ale, 4.5% | $8
OVERFLOW BREWERY
Roger That, Extra Pale Ale, 4.3% | Bangkok Crosswalk, New England Pale Ale, 4.5% | $8
Harvest Ale, 6.7% | Hazed & Confused, IPA | $8.5
MUSKOKA BREWERY
Harvest Ale, 6.7% | Hazed & Confused, IPA | $8.5
North Road, 6.3% | Bee Squared, 7% | $8.5
FARMGATE
North Road, 6.3% | Bee Squared, 7% | $8.5
North Market proudly serves Fluid Solar Coffee Roasters